If you are looking for how to find a job in Dubai for freshers, you have landed in the right place. In this straightforward guide, you will learn 5 essential factors to consider while hunting for a job in Dubai as a freshie.
As we are living in the age of information technology, gone is the time when you need to read newspapers and spend a lot of time collecting information from your mates.
Now, you can easily access a bunch of information related to job hunting on the internet. All you need to do is, work on your skills and know where to apply for a job.
And that's it!
Well, it may sound very peculiar, but if you follow along and read the below steps, you will know what we are talking about.
Have a look!
1. Know the Market
The first and foremost step towards job hunting is to know which job market you should apply to. If you want to apply as a fresher in Dubai, you need to know which type of skills are the most in-demand nowadays.
So, if you are applying as a fresher in Dubai, you need to consider which jobs are currently in demand. After collecting information from the internet, we have developed a list of high-paying and in-demand job sectors for you.
The following job domains are the most in-demand in Dubai right now.
Finance and Banking
Human Resource Recruitment
Digitalization and Technology
Artificial Intelligence
Risk and Security Management
Project Management
However, if you want to know what type of jobs you can easily find in these domains, look at the following sub-domains.
Financial Analysts
Internal Audit Officers
HR Business Partners
Talent Managers
Content Creation
Graphic Designing
Social Media Marketing
Python Programming
Machine Learning
Threat Hunting
Bug Bounty
Risk Management
2. Your CV is Your First Impression
So, as you have learned which type of jobs are the most in-demand currently in Dubai, it's time for you to prepare for these.
Developing a good CV does not always mean making an impressive design. You can get help from the internet in making a great CV. There are a lot of paid and unpaid tools available on the internet you can use to create your CV.
Moreover, you can also pay some bucks to a freelancer and get the work done in minutes. Although the design of your CV must be minimalist and eye-soothing, your skills are above the layout of your CV.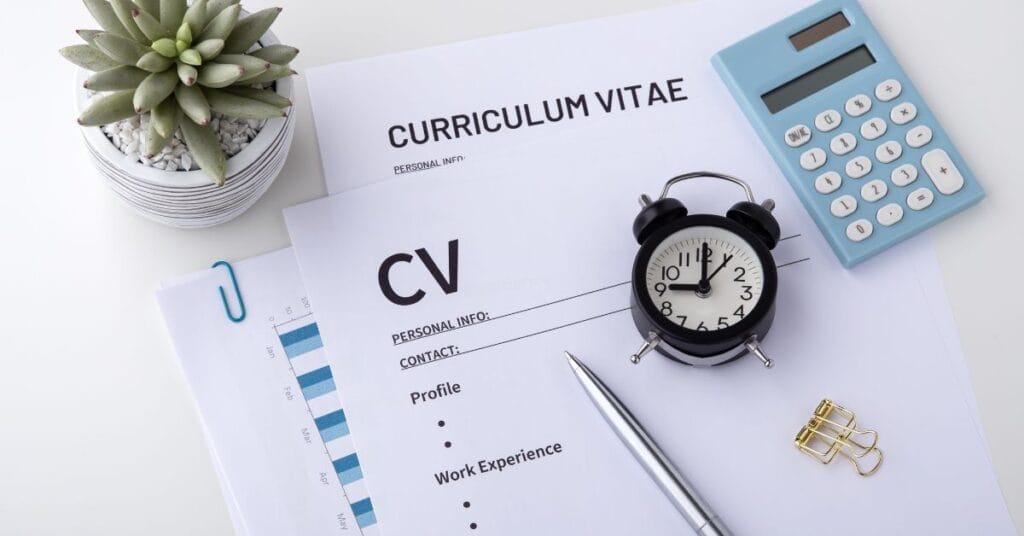 Having a great-looking CV without the relevant skills is just a piece of paper. To attract some high-paying and in-demand jobs in Dubai, you need to learn the following tools.
Microsoft Office Suite (Word, Excel, PowerPoint)
Microsoft Project
Adobe Illustrator
Adobe Photoshop
Microsoft Azure Sentinel etc.
Following are some skills you must possess if you are a fresher and looking for jobs in Dubai.
Strong Communication Skills
People Management Skills
Tech Savvy
Analytical Thinking Skills
Problem Identifying and Solving Skills etc.
Check out some latest jobs in Dubai here!
3. Get the Required Documents
First of all, you need to get a work visa if you want to work in Dubai. The process of obtaining a work visa gets much quicker and easier if you are employed by a Dubai-based company.
Furthermore, You must send your medical records, passport copies, photo, employment offer letter, and visa application to the Department of Health and Medical Services while your work visa is being processed.
You will also have to take basic blood tests such as HIV and Tuberculosis tests. Currently, the Dubai government does not allow carriers of these diseases to move into the country.
After passing all the tests, you will be awarded a health card.
4. Apply Through Renowned Websites
Start by looking at various online job sites and the roles they have available to get a better sense of which businesses are recruiting in Dubai.
Listed below are some useful websites for seeking employment and internships:
5. Apply Through Renowned Recruiters
In Dubai, headhunters are used often for hiring. The most effortless approach to finding a job in the emirate is still to work through an agency, which is extremely widespread. Check out the following organizations:
Richard Murray (development, construction, engineering & public sector jobs)
Jivaro Partners (marketing & communications jobs)
BAC Middle East (engineering, marketing & management jobs)
ESP International (conferences, events, hospitality)
If you choose to work via an agency, search for businesses that charge commissions to the employer rather than to the employee. Be cautious of recruiters who demand exorbitant payments from job seekers since they frequently operate as scammers.
Conclusion
Hopefully, this blog post has answered your question about how to find a job in Dubai for freshers. If you want to have a recap of all the content, here it is.
As a fresher, you need to know which jobs are currently in demand and prepare for those jobs. After that, obtain all the crucial documents you need to work in Dubai.
Finally, you can search for jobs in Dubai using the job hunting websites or through the head hunters that are working in Dubai.
More Posts